ADR Nord-Vest, through the Intelligent Specialization Department, proposes to know and to support the innovators FROM The North-West Development Region within new Entrepreneurial Discovery Focus Groups - ONLINE edition, May 2023.
The purpose of organizing these focus groups is to expand understanding of Smart Specialization domains, to update the portfolio of regional projects, but also to present the funding to be launched through the North-West Regional Program 2021-2027.
Whether you are a representative of a companies, of a research Center, you work in university, NGO, TOWN or other type of organization we want to give you the opportunity to present to us your innovative idea or that aims to support innovation.
Let's get to know each other! We will fund innovative ideas in areas of smart specialization and we welcome you to pitch us your idea! In focus groups you will be able to support only one project idea. If your idea is already in the portfolio of smart specialization projects, unfortunately it will no longer be possible to support it.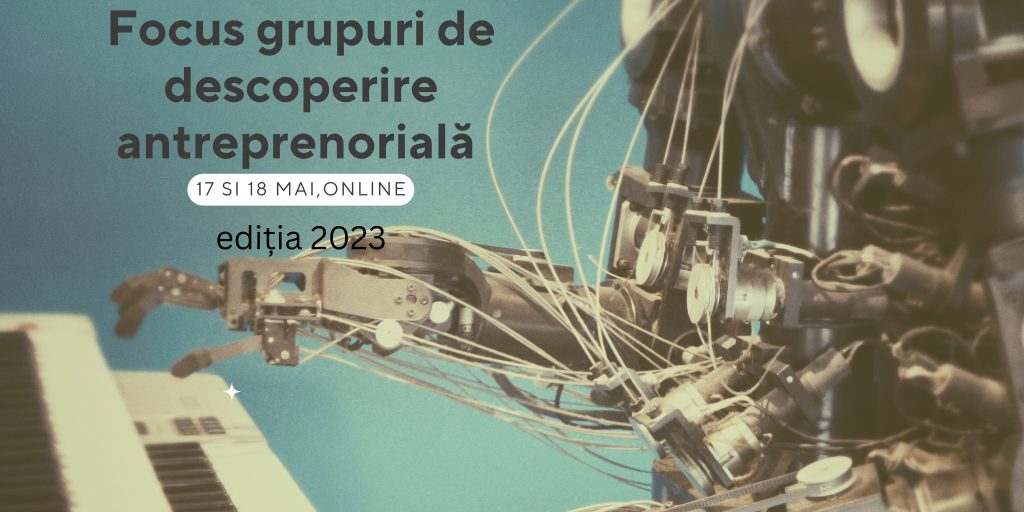 When?
May 17, 2023, 10:00 a.m., in the fields of: Health, Cosmetics and food supplements, Agri-food, transversal domain TIC;
May 18, 2023, 10:00 a.m., in the fields of: New materials, advanced production technologies, transverse domain TIC.
What will we do in the entrepreneurial discovery workshops?
1. We will support you to better understand what it entails Smart Specialization Strategy – RIS3 NV.
2. We will provide you with information about types of projects and funding calls which are to be launched within the Northwest Regional Program 2021-2027.
3. We will create the necessary framework for the presentation and validation of your idea and, if necessary, we will help you identify potential partners.
4. You will be left with a homework, completing a form with the help of which we will be able to understand the proposed idea in more detail.
Some of the supported ideas will be able to be further developed during the event Project Development Lab organized online, on May 30, 2023; this being an event dedicated to Intelligent Specialization Parks.
Registration at entrepreneurial discovery focus groups organized ONLINE  until May 15, 2023, 10:00 a.m. Before the event you will receive Zoom invitation to the email address provided in the form.
To present your idea you must send it to us by May 15, 2023, 14:00, a presentation touching on at least the following topics: the need/problem, the proposed solution, the market, existing resources, the required budget, the competitive advantage, the proposed results. If you don't have your own presentation model, you can request one our template through the registration form or to the email address specializare.intelligenta@nord-vest.ro.